2023 YOGA BUSINESS SUMMIT
November 5-10, 2023 • La Joya, Sayulita, Mexico
The 2023 Yoga Business Summit is the ultimate retreat experience for yogapreneurs: an annual visionary intensive designed to recharge both your soul and the soul of your business. 
Join us to get real insight and clarity into how you can sustainably grow your business. Leave with a strategic 12-month plan to crush your quarterly goals and confidently pave the way to multiply your impact, profit & inner peace.

Daily focus labs to help your business reach 30% more profit and beyond

Connect with speakers and facilitators who inspire and challenge you

Ground with daily yoga, meditation, and of course, plenty of beach time
AT THE SUMMIT YOU WILL...
GAIN CLARITY
GET 1:1 COACHING TIME
GET CLEAR INSIGHT
BE HELD ACCOUNTABLE
CREATE A PLAN
GET CLEAR ON YOUR VISION
GROW
EXPAND
EVOLVE
As a Yogapreneur, you spend a lot of your day-to-day working IN your business, but not ON your business. Strategic planning, vision boards, and marketing calendars get pushed to the side… Resulting in fewer members, less new faces, and sinking revenue – meaning
more
work for you!
Hey, being a Yogapreneur is a wild ride.
But running a business without a strategy is the same as steering a sinking ship without a compass. If you don't know where you're going, the burnout will eventually lead you to the bottom of the sea. That's not where we want you to be!
IF you want your business to grow…
You NEED the clarity, direction, and accountability to transform your big picture goals into action.
You ALSO NEED to rest & recharge so you can breathe life into your business, and continue to show up as the leader you want to be.
Fortunately, you get both in this year's Yoga Business Summit.
WHERE STRATEGY MEETS OCEAN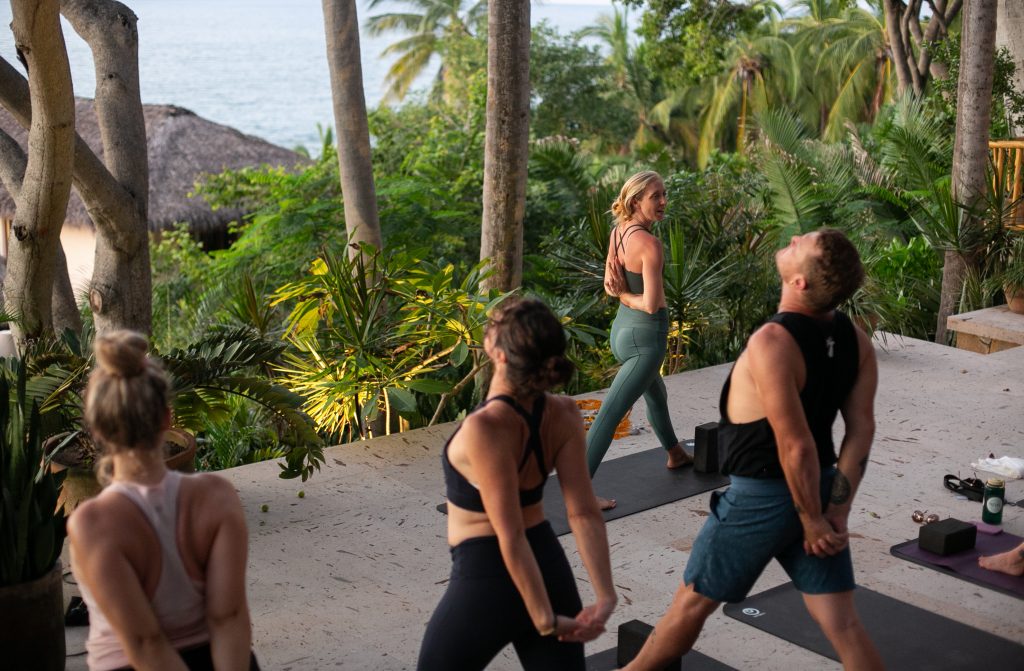 The 2023 Yoga Business Summit is purposefully designed to reward you with a 6-day, 5-night experience to allow you to feel lighter, reawakened, and more connected with both your own soul and the soul of your business. 
Once the week is over, you'll gain: 
clarity on where you're at and where your business needs to grow, expand, or evolve

to multiply your revenue and earn 30% more profit; 

the strategic coaching, insight, and accountability to shape your vision into action and

help you stay true to your goals through 2024;

and 

the 12-month strategic plan that will propel you to the finish line with more ease (and yes,

more profit & peace year-round

). 
Plus, you get to summit with the best! 
The entire Yogapreneur Collective expert team will be there! The Summit is only open to a small group of dedicated Yogapreneurs, so this is the perfect chance to ask our in-house experts how they built their own profitable yoga business – and how you can build and improve your own! 
How you'll get from *What's the Plan?* to...
Here's the Plan to 30% More Profit
More profit means an increase in revenue. How the heck do you do that? We have a tried-and-true process to help you hit the numbers that will translate to bigger, better, and more of everything: more students, increased memberships, and efficient planning to keep it all running smoothly with happy faces on all fronts.
Pre-Summit group meeting

to answer all your questions and ensure you're fully prepped to have the best summit experience ever

Pre-Summit 1:1 prep coaching call

(1hr) to dial-in on any stats or pre-work needed for you to maximize your time onsite

Post-Summit 1:1 coaching call

(1hr) to help you implement your strategic planning and give you the support you need to succeed

Post-Summit quarterly masterminds in 2024

to keep you accountable and on track with your vision for 1 full year after
The Yoga Biz Summit is brought to you by our friends at Astral: your retail potential fulfilled! 
To start shopping with Astral:
Use code YCNetwork for free shipping on your first order.
Use this link when you return to shop! https://www.astral.services/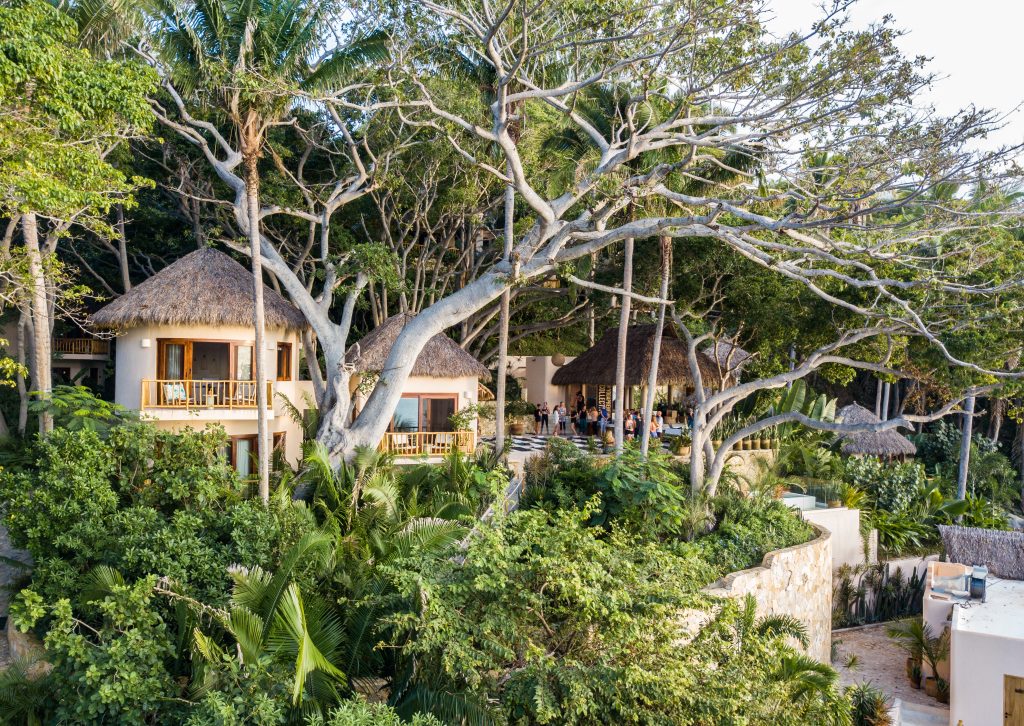 La Joya: Your quiet and secluded paradise by the sea.
Our destination is a hidden gem in Sayulita, Mexico, and the perfect setting to nourish your mind, body – and business – with therapeutic experiences meant for the soul. 
what's the schedule, you ask?
THE SUMMIT FILLS FAST! GRAB YOUR SPOT NOW!
You'll leave the 2023 Yoga Business Summit with a solid plan of action and concrete resources to make your studio insanely profitable and finally get the year-round break you deserve!
What Past Attendees are saying
Click the button to sign up 
Choose your accommodation
Block off your calendar and get ready: you're in for a treat!
Make more money. Create more community. Take more vacations. 
Whatever your goal is, you won't be able to materialize your vision unless you have a plan to put into action. And that's exactly what we're doing at the 2023 Yoga Business Summit! Together, we'll create the strategic plan that will turn your biz dreams into reality.
…Profits & Paradise are only 1 click away!
Flights to and from PVR (Puerto Vallarta)

Any necessary medical or trip insurance

Spending cash (Mexican pesos) to explore the cool shops, bars and restaurants in Sayulita (or to rent a surfboard!)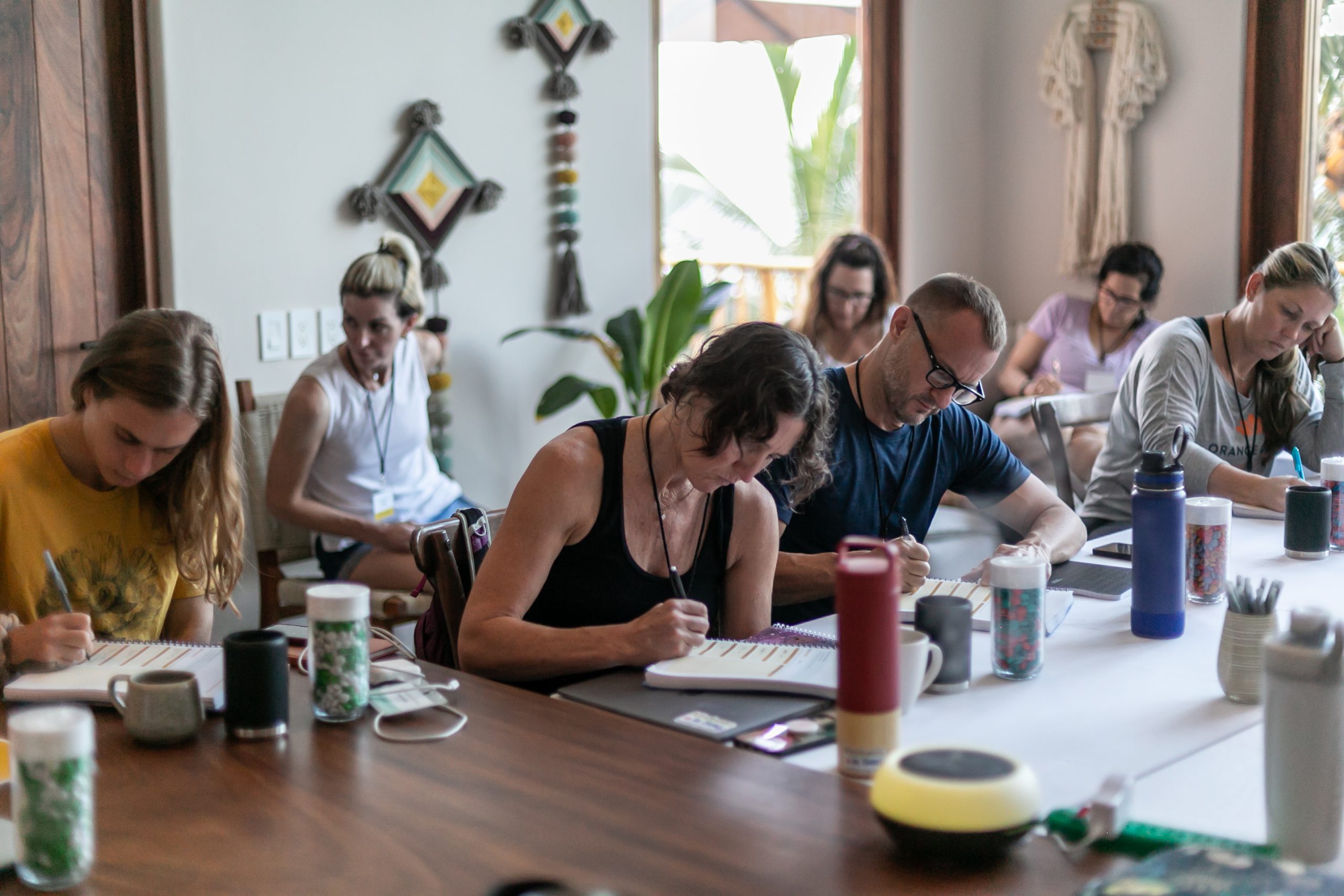 Danielle Barbeau
Studio Owner
I highly recommend coming for lots of the reasons, but number one, it's a chance to step away, to reflect, to plan, to feel ownership over being the owner and getting to do often stuff like this. This is a huge benefit of being a studio owner.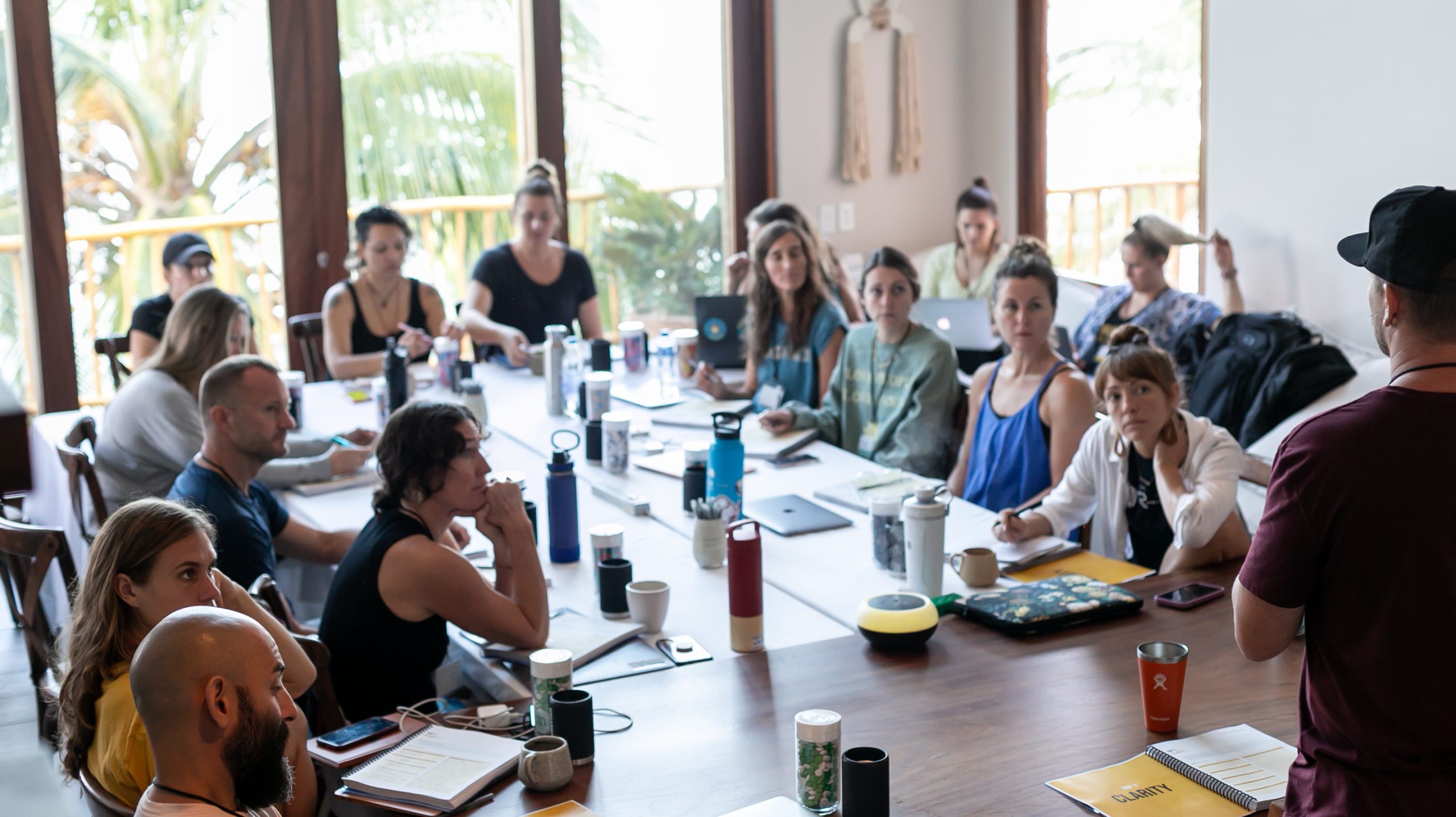 Lili Flores
Studio Manager, WCS
For anybody who is considering bringing their managers, I would definitely encourage it. Being here as a manager and being part of coming of the vision and strategy has really created more understanding and a sense of ownership.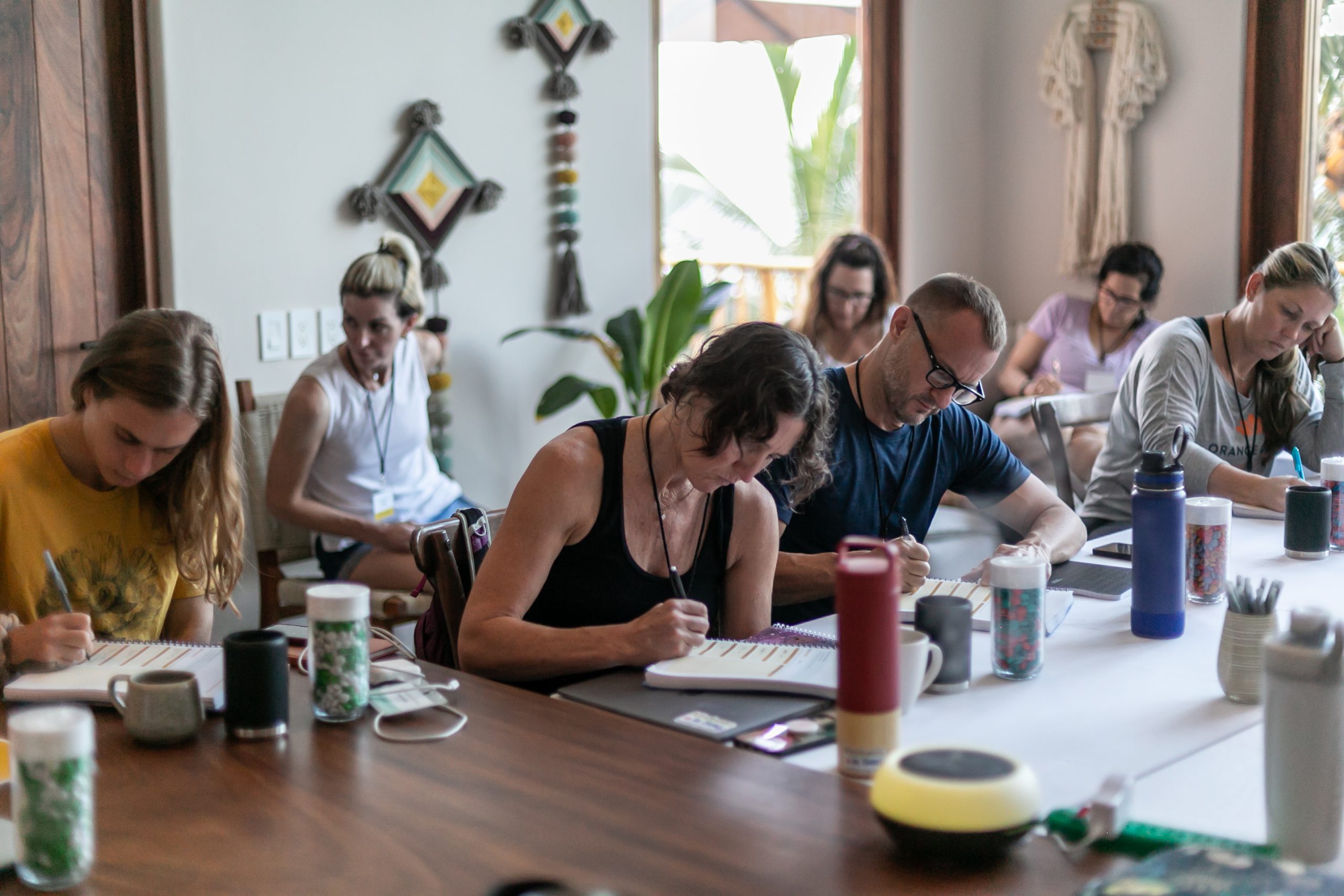 Jackie Wheeler
Studio Owner
The top benefits for me were getting really clear on what my business needs and my goals for the business of 2023. I also narrowed down a strategy and a way to implement that. I feel really empowered going back, really focused and directed to now implement my plan for 2023, and get my team on board.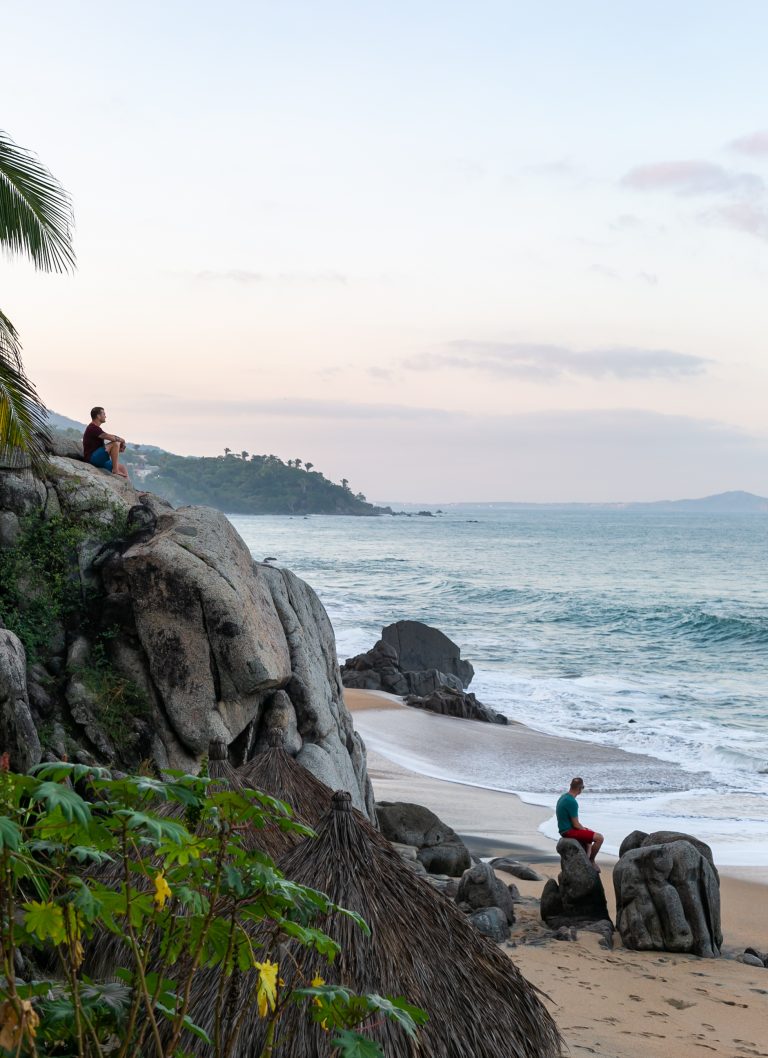 AT THE 2023 Yoga Business summit: Annual Visionary Retreat
November 5-10, 2023
La Joya Mexico
As a Yogapreneur, you know your business doesn't run by itself. This is your chance to invite the visionary inside of you to reconnect with the soul of your business – and create a solid 12-month strategic plan to multiply your profit & peace, while filling your own cup with yoga, sunshine, and new perspectives. You in?